UPDATE #3: We have a winner! The finalist with the most votes is...
Jessica (Frekki) as Thresh from League of Legends!
Go to  Wikia Cosplay Contest Online to see all 3 finalists. And thanks to everyone who voted!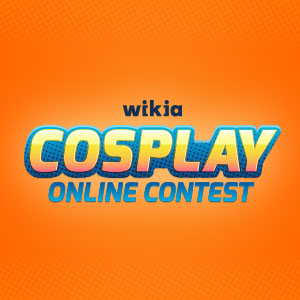 Calling all Wikia cosplayers!

This year, Wikia's hosting a live Cosplay Contest at New York Comic-Con, but we didn't want to leave our online users out of the fun.
If you've spent the past year sculpting the ultimate Iron Man armor or have put countless hours into perfecting every stitch of your Joker suit, it's time to strut your stuff for Wikia's fans in our Wikia 2013 Cosplay Contest Online!
In order to compete, you'll need to create a roughly 30-second (or less) VIDEO entry of yourself in costume, telling us about your amazing creation. As a reward, the top cosplayer will win our Grand Prize of $100!
How to enter:
1. Go to http://cosplaycontest.wikia.com.
2. Create a new login profile, since this is a special system we're using to field the entries. Feel free to reuse your username from Wikia to keep things simple.
3. Record your video. Remember - keep your entry to under 30 seconds, and make sure to tell us who you are and what your costume is. Strut your stuff and really sell your entry! Then, make sure to save and publish it to enter.
4. Then, take a look at other entries, and give the ones you like by clicking the "vote" button.
The entry submission period will end on Nov. 3. (Official rules can be found here. )
Scoring:
Each video thumbs-up vote earns 20 points and each video view earns 1 point. We'll track the points on the Leaderboard viewable on the left.
Finalist voting:
On November 4, we'll hold a run-off contest of the top 20 highest-scoring videos. Everyone will get a chance to vote for their favorite of our top 20.
For the run-off vote, we'll ask everyone to limit their vote choice to their one single favorite winner.
We'll announce our big winner on November 8!
GOOD LUCK!
Ad blocker interference detected!
Wikia is a free-to-use site that makes money from advertising. We have a modified experience for viewers using ad blockers

Wikia is not accessible if you've made further modifications. Remove the custom ad blocker rule(s) and the page will load as expected.