Cosplays
Edit
Background
Edit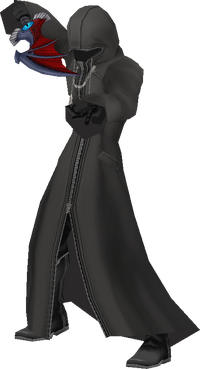 Riku is the deuteragonist of the Kingdom Hearts series. He is a Keyblade master that has the power of light Darkness, and is always ready to sacrifice himself to protect his friends. Riku is usually depicted as being stronger than Sora in Kingdom Hearts fanart, and is the second most popular character for cosplay, after Sora.
Riku is a calm, cool, collected teen who is not afraid to go far beyond his limits. This shows through when he shows no fear in stepping into the dark portal when Destiny Islands is being consumed by darkness.[1]
References
Edit
Ad blocker interference detected!
Wikia is a free-to-use site that makes money from advertising. We have a modified experience for viewers using ad blockers

Wikia is not accessible if you've made further modifications. Remove the custom ad blocker rule(s) and the page will load as expected.