Cosplays
Edit
Background
Edit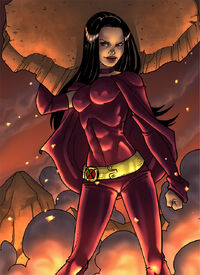 Monet St. Croix is a mutant and most known for being a member of Generation X. Born into a wealthy family, she disappeared with her brother after he killed their mother. Though her sisters, via their own mutant abilities, merged and took on her form to spare her father the pain of her disappearance, Monet returned, albeit in a different, unrecognizable form. She was eventually freed by her sisters and joined the team.
Ad blocker interference detected!
Wikia is a free-to-use site that makes money from advertising. We have a modified experience for viewers using ad blockers

Wikia is not accessible if you've made further modifications. Remove the custom ad blocker rule(s) and the page will load as expected.