Cosplays
Edit
Background
Edit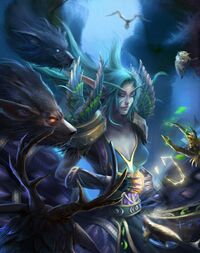 Druids harness the vast powers of nature to preserve balance and protect life. With experience, druids can unleash nature's raw energy against their enemies, raining celestial fury on them from a great distance, binding them with enchanted vines, or ensnaring them in unrelenting cyclones.[1]
References
Edit
Ad blocker interference detected!
Wikia is a free-to-use site that makes money from advertising. We have a modified experience for viewers using ad blockers

Wikia is not accessible if you've made further modifications. Remove the custom ad blocker rule(s) and the page will load as expected.