Cosplays
Edit
Background
Edit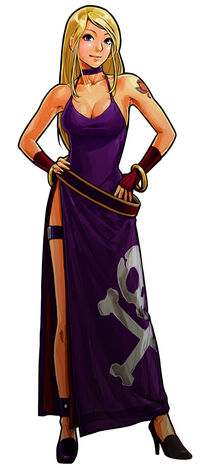 B. Jenet is a character from both Garou: Mark of the Wolves and The King of Fighters series. A cheerful girl, Jenet is also very ambitious when it comes to money. Although being the daughter of a very wealthy family, she prefers to steal rather than ask her parents for money. She is a party girl and is very comfortable around men, since her relationship with her Lillien Knights is of pure dominance.[1]
References
Edit
Ad blocker interference detected!
Wikia is a free-to-use site that makes money from advertising. We have a modified experience for viewers using ad blockers

Wikia is not accessible if you've made further modifications. Remove the custom ad blocker rule(s) and the page will load as expected.