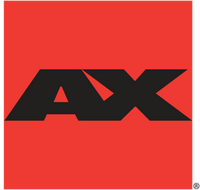 Anime Expo is an annual convention dedicated to Japanese culture and currently held at the Los Angeles Convention Center. Traditionally Anime Expo (AX) is held on July 4th weekend as a 4-day event. Anime Expo is growing in scale dramatically, and is currently the largest anime and manga convention in North America.
Popular events include; the Masquerade, Anime Music Video Contest, Concerts, and the Fashion Show. Anime Expo also offers late-night programming such as dance, video screenings, tabletop and electronic gaming, and open-mic karaoke. Many of the attendees cosplay while attending the convention, and join in the many gatherings for fans of different anime, manga, gaming and other genres.
Renowned for its ability to bring famous guests to America for panels and concerts, Anime Expo has been the site of many U.S. premiers of shows, movies, and bands including; AKB48, Hatsune Miku, Morning Masume, Porno Graffitti, Yoko Kanno, SKIN and many more.
Cosplay Senpai Program
Edit
The Cosplay Senpai Program was created in 2014. For this program, prominent Cosplayers who are active and positive influences in the community are invited to come and promote fun, passion, and acceptance. These Cosplayers are leaders that have shown community support and outreach through positivity both at con and in the online world. They continuously portray acceptance and guidance to the younger generation of Cosplayers and can be seen as role models in the Cosplay community.[1]
Photo sets
Edit
The convention also has a dedicated set of photography cosplay sets of varying themes. They add to the mix every year, including some mainstays such as fantasy, Gothic, schoolroom, forest, and rooftop.
References
Edit
External links
Edit
Ad blocker interference detected!
Wikia is a free-to-use site that makes money from advertising. We have a modified experience for viewers using ad blockers

Wikia is not accessible if you've made further modifications. Remove the custom ad blocker rule(s) and the page will load as expected.