Cosplays
Edit
Background
Edit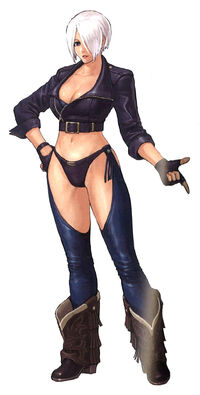 Angel is introduced as an agent of the secret organization known as NESTS. She is assigned to keep an eye on the experiment K9999, whose purpose is to hunt down traitorous experiments that had left NESTS. During the final moments of the tournament, it is revealed that both Angel and K9999 are actually on a mission to kill Kula Diamond and her guardians.[1]
References
Edit
Ad blocker interference detected!
Wikia is a free-to-use site that makes money from advertising. We have a modified experience for viewers using ad blockers

Wikia is not accessible if you've made further modifications. Remove the custom ad blocker rule(s) and the page will load as expected.